If your Instagram business goal is to:

Grow your revenue
Attract the most qualified customers
Protect your business from future loss
You should pay full ATTENTION to this!

Dear Instagram/Online Business Owner,

While normal people are sleeping & snoring at 2.AM in the midnight, you're in bed, racking your head and wondering where your next customer will come from.
You're probably thinking of the next DISCOUNT,PROMO, or SALE to give to those entitled followers of yours just to make them buy from you.
For how long will you keep running your business at a loss or with little or no profits?



There's nothing more frustrating than starting a business and putting in so much work only to be rewarded with low sales.
After going through all that stress just to keep your business afloat, you should be able to proudly say:
I made a SUBSTANTIAL AMOUNT OF PROFIT FROM MY BUSINESS this week or this month!

But sadly, this is not the case for most IG business owners.

The Problem is: You don't know how to drive sales!



and without sales,YOU CAN't RUN A PROFITABLE BUSINESS.
It is not like you are not working hard... but like most people,

You're only spending time doing the things that DON'T give you tangible results in your business.
You've probably been looking for the latest Instagram tricks or going from one "coach" to the other who has promised you how to DOMINATE INSTAGRAM.
but when it comes to the REAL DEAL of giving you the tools & strategies to make massive sales, the so called gooroos leave you high and dry or tell you things that are outdated & every Funke, Nnnenna & Joseph already knows.

How do you expect to make sales using the same overflogged strategy everyone else is using?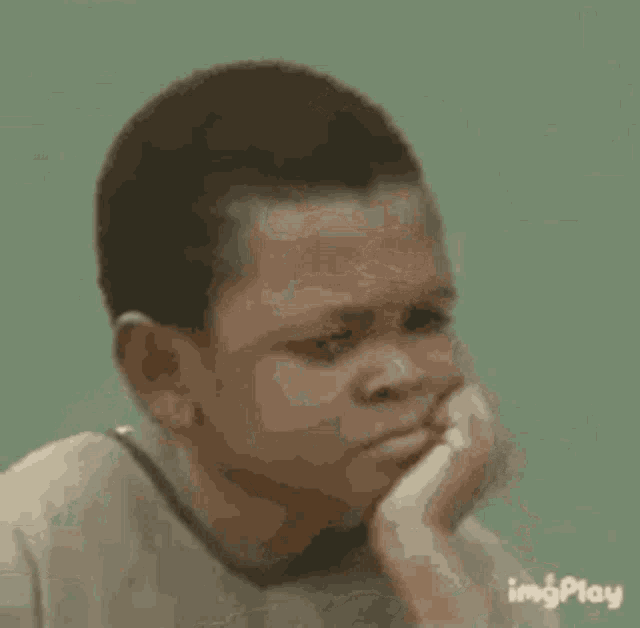 While you;re still thinking, did you know there are Instagram vendors like you who are CASHING OUT daily on the same Instagram?

Funny thing is: they may even be selling the same thing as you but kind of money they are making is what you only dream about.
KNOW WHY?
They've found and implemented a working system that filters out time wasters and brings in ONLY qualified buyers who are ready to buy now so their time is spent not on chasing after customers - but on closing the sales that comes to their business in quick succession.

You know a few of them but don't bother asking them how they are doing it. What they will tell you is: "My dear, na God o. Just keep posting. Your real customers will find you".
Now ask yourself: For how long have you been posting?
How many customers has that brought you?
GETTING MASSIVE SALES ON INSTAGRAM IS NOT BY POSTING ALONE - it is only a part of the equation (If you've read my free report, you should know how to do it right).

When it comes to selling on Instagram, you don't need the latest tips and tricks.
What you need is:
A SIMPLE SYSTEM to reach & bring in the most qualified customers with cash at hand

A way to protect your business & safeguard it from future loss or any Instagram ban
Once you have these 2 on lockdown, just watch as your business begins to grow & insane profits starts to roll in.

The only problem you may have is not being able to cope with the new wave of customers that will flood your business.
Now my friend, how would you like to:
Sit back, relax & fposition your business to bring in more cash-at-hand buyers through your already existing customer data that you often overlook

Protect your business against future Instagram loss or ban You and I know that losing your account on Instagram can be very devastating and that could mean the end your business. - You don't want this ever happening to you. Starting a business that you've already suffered to build all over again could be the most painful thing in the world

*Steal* your competitor's customers & sell to them over & over again - without anyone even realizing it. You would learn how to sell to not just one but all of any of your competitor's followers without doing rubbish follow for follow, liking anyone's pictures or sending countless DMs.
Let me tell you: Instagram already knows that you're doing business on their platform & they've given you the tools you need to succeed.

However,ONLY A FEW know how to harness these HIDDEN Instagram features & apply it to grow their business. Those who know how to USE these hidden Instagram features are CASHING OUT like Mad.

I want to reveal to you the complete Instagram success blueprint INSIDE my program titled:
The 3 Step IG Profit Toolkit
Here is what people are saying about this program...

"Wow, this is the best Instagram Business training I ever paid for. There's no how I could have got this kind of system anywhere. Thank you for opening my eye Muyiwa."

- MJ, IG vendor, Lagos

What is the 3-STEP IG PROFITS TOOLKIT?

It is a complete training that gives you (even if you're a complete novice) the tools & strategy to turn a struggling Instagram business into a profitable one in 3 steps.

It is the only training you will ever need on running a successful Instagram business & covers ONLY the core aspects of Instagram Sales & Marketing guaranteed to bring you instant results

It is beginner-friendly with STEP by STEP videos instructions that are easy to understand & implement as you are watching

Inside the program, you will learn how to build a simple payment-enabled e-commerce website for your business in 15 minutes using just your mobile phone without spending a dime. You can't be serious about doing business on Instagram without owning an external website outside of Instagram (this is one way to protect your business against Instagram & your customers will take you more seriously).

The program will show you how to use a secret Instagram feature & combine it with your existing customer data to bring in thousands of new paying customers to your business daily.(Imagine being able to press a switch & thousands of paying customers begin to flood your business each time). My question is: Will you be able to handle the new customers? - Remember everything that has an advantage has a disadvantage.

You will also learn to BULLETPROOF & protect your business from any Instagram ban, shutdown or hack now or in the future.
The program is NOT a GET RICH SCHEME. Beleiving that your poor Instagram sales & Marketing problems will immediately develop wings and disappear after you get this program is a huge fat lie.

You must be willing to put in the work & follow simple instructions. Please DO NOT BUY THIS PROGRAM IF YOU ARE LAZY or you don't believe it will work for you. (You can go waste your money another gooroo maraji lol).

However, if you've tried everything & have failed (even if you've not failed but you're willing to put in the work to grow your business and drive massive sales on Instagram, then the program is NOT a should have, it is a MUST HAVE.

What's do you get when you purchase the 3-STEP IG PROFITS TOOLKIT?

#1. You will get step-by-step instructions on how to build your own payment enabled e-commerce website in 15 minutes with your phone - you can list unlimited products on this website, no need to code, no buying of domain name, no hosting fees, no web developer fees. Your website gives you more credibility & can receive payments from Cards, USSD, Transfer & even from people abroad straight to your bank account. (Value

₦

10,000).

You will receive the Instagram approved Template - to store your customer data & learn to use this same template in combination with a hidden Instagram feature to bring in lots of new customers to your business each day. You cannot say you want to grow your business or even protect it from Instagram without using this template (Value

₦

3,000)

I will show you how to never loose a sale again - Imagine someone wanting to buy from you but maybe their phone rang, their baby cried or their boss walked in so they forgot to complete the order - I will show you how to get them back to finish what they started (this is the same trick that Jumia & other big e-commerce use to corner the market) (Value

₦

15,000)

I will show you how to bring in the most qualified buyers to your business - You will learn to filter out the time wasters so you have more energy to only do the things that matter (Value

₦

12,000)

I will show you a sweet & easy way to STEAL your competitor's customers without being intrusive or them even realizing- Do you see your competitor's businesss & wish you had their followers? I will show you just how to reach them & innocently make them buy from you (Value

₦

7,000)

You expert support - for ONE MONTH so you can implement this system without hassles & get results....

I will also give you one on one consultation for your business (valid for only 10 people so hurry now & get in the program)...

Bonuses

My Premium Hashtag tool to give you untapped & fresh hashtags to bring you even more targetted customers

A free chapter of my book Why You Feel Stuck.

How much is the program?

As you can see, the total worth of this program is valued at over ₦46,000 including the bonuses but you're lucky because today, you're not going to pay that.

If I charge ₦23K which is half of that for this program it will still be worth it knowing how much it will transform your business in increase your profits,
Well, I think I like you (you read my report & came here) & I want you to grow your business therefore, I'm willing to do something crazy for you.
So for a limited time only you can get the 3 step IG profits Toolkit @ just ₦10,500 only. This is the final price & I may even get to increase the price as more people get into the program.

Muyiwa, but why is this too affordable?



It is affordable because:
1. I want your testimonial.
2. I'm willing to give you so much value at an affordable price because I know that when you use my program to make more money in your business, you will be more compelled to buy my more expensive coaching and training programs
3. I am not in it just for now but for the future.

Here is a reminder of what you will get inside the 3 step IG profits formula



How to build your own highly converting payment-enabled e-commerce website in 15 minutes with your phone @ no cost (you now have an external portfolio to protect you from Instagram ban
Facebook & IG compliant customer data template ( this also protects your business from future IG ban & helps you build the base to reach thousands of more qualified protect
The switch method to bring in thousands of new money in hand type of customers to your business everyday - the only problem you may have is you might not be able to keep up with the tons of new customers you are now getting

A secret tool to steal your competitors customers
Free support & business consultation with me
This is the easiest way to run a profitable Instagram business & the ONLY training you will ever need when it comes to Instagram business.

Imagine what you can achieve when you finally own profitable Instagram business.

Get all this right now for

₦

10,500 ONLY!

The price goes back to N21,500 in a few hours from now. Hurry now & lock your spot.

Offer A 100% Risk-Free Money Back Guarantee



If you implement all I have showed you & you do not get results, contact me & you will get your money back.
No Question Asked!

Now you have no reason not to get this business program.

To your business success.