Hey,
Do you know the easiest thing to give someone? It is an advice. You heard that right.
Just tell someone you want to start a business or you're broke or you're trying to get a job.
The first thing they will give you is an advise.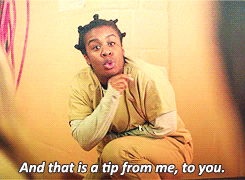 Hold on right there! I'm not saying taking advice is bad. My question is:
Who are you taking advise from?
I used to be someone who gave people the opportunity to advise me just because they are close to me.
While the person may have good intentions, I have come to realize that their advise might not be good for me.
My general rule of thumb now before seeking advice now is: "Has this person already done what I want to do.
If they haven't already achieved what I want to achieve, then their advice might not be right for me.
Be careful of advice. Even people who will not open their wallet to buy your products or services will be the ones to
give you advice.
I hope you picked a thing or two from this.
Do you have any thoughts you want to share on this?
Feel free to here your thoughts below…
I will be glad to read from you.
Here's to your success.
Muyiwa "theGrind Founder" Lagos.
 
Muyiwa is a New Media Expert, Entrepreneur & Business Strategist . He writes, speaks & advises Public figures, SMES & Corporate Organizations on Branding, Sales, Marketing, Entrepreneurship & Growth.
A personal development enthusiast, he is the Founder of theGrind Club where he writes its weekly newsletter & hosts its podcast.
Connect with him across social media @MuyiwaLagos